When I went down to Laois with Yvonne this past weekend, I ended up having a few hours to myself in Portlaoise, so I went and explored a cemetery called, I think, The Ridge. Yvonne's parents thought I was insane to spend my time this way, but it was SO COOL:

I mean, look at it!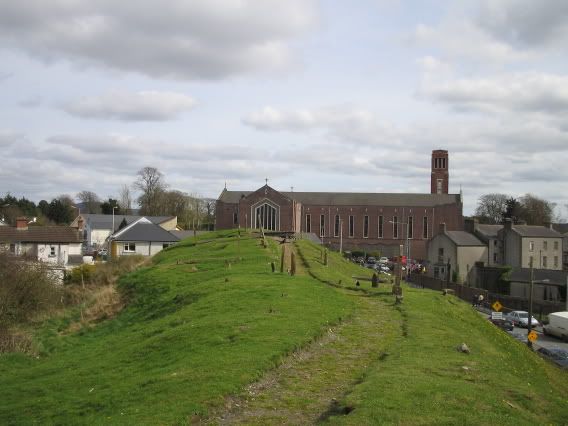 On a hill!



Right above this housing complex!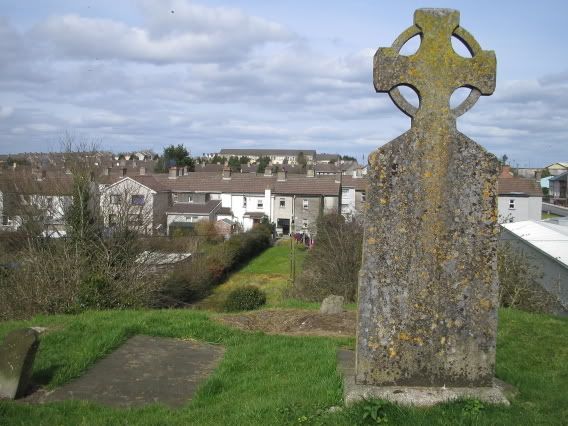 Fallen gravestones used for steps!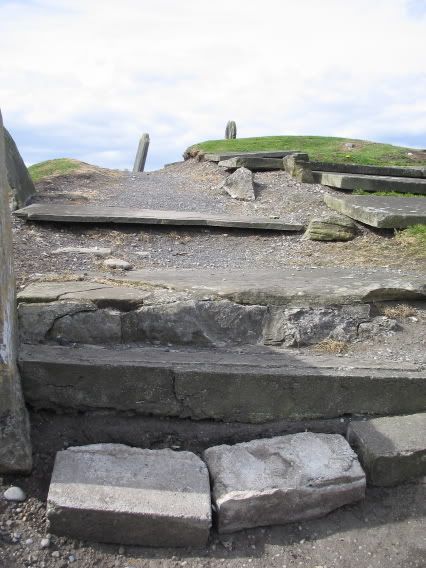 So. Cool.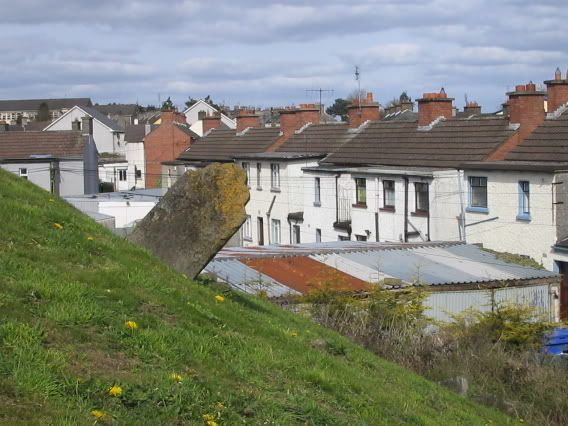 Shortly after I got back to Dublin, an Easter package arrived from my parents. So here's a bonus photo: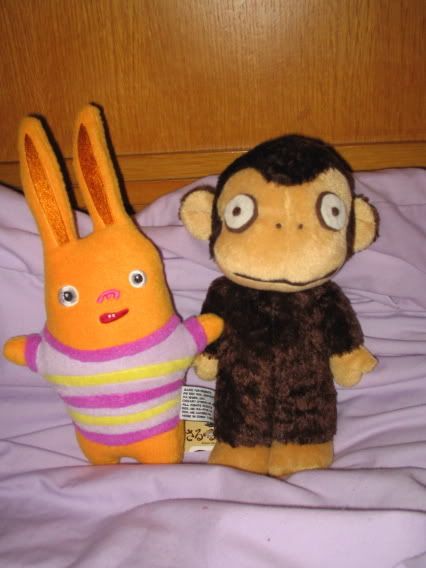 Miyazaki Monkey and Retarded Bunny are friends! Aww.